V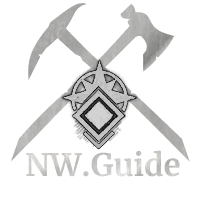 Dryad's Spear

600
Gear
Score
1.3
Critical Damage Multiplier
48.0
Block Stamina Damage
Random Attributes
if Gear Score is 470+
Random Perks
if Gear Score is 470+
Random Gem
if Gear Score is 470+
Random Perks
if Gear Score is 470+
Random Perks
if Gear Score is 600+
A spear that appears to have been wielded by the Angry Earth at some point.
Bind On Equip
Scales with
Dexterity 90%, Strength 65%
6.0
Weight


Can be crafted
Item Dryad's Spear can be crafted on Forge tier V. You need 13 of Glittering Ebony, 5 of Asmodeum, 2 of Runic Leather, 1 of Pattern: Dryad's Spear, 225 of Azoth. In results you get 1 of Dryad's Spear with 600 gearscore. For crafting required Engineering skill with level 200 or higher.