III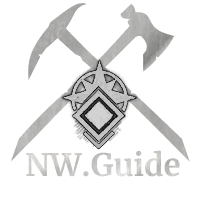 Surging Hatred

400
Gear
Score
1.3
Critical Damage Multiplier
36.0
Block Stamina Damage
"She inhaled deeply and focused on the lies of her life. She was more than an accessory. More than passing dalliance. She was the tip of the spear, fueled by the hatred she bore the society that had repeatedly failed to force her into a place she didn't belong."
Bind On Equip
Named Item
Scales with
Intelligence 90%, Focus 65%
3.6
Weight


Can be crafted
Item Surging Hatred can be crafted on Arcane Repository tier III. You need 20 of Death Wisp, 15 of Rugged Leather, 5 of Steel Ingot, 4 of Gold Ingot, 4 of Whisperwood. In results you get 1 of Surging Hatred with 400 gearscore. For crafting required Arcana skill with level 50 or higher.
Rewards:
0.50