III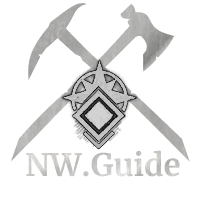 Vile Mercy

400
Gear
Score
1.3
Critical Damage Multiplier
36.0
Block Stamina Damage
"After a battle, you find sometimes yourself in the cruelest of positions, where you kill not out of anger or the need to protect yourself...but to end the suffering of those you can't save."
Bind On Equip
Named Item
Scales with
Intelligence 90%, Focus 65%
3.6
Weight


Can be crafted
Item Vile Mercy can be crafted on Arcane Repository tier III. You need 20 of Death Wisp, 15 of Rugged Leather, 5 of Steel Ingot, 4 of Gold Ingot, 4 of Whisperwood, 2 of Petrified Wood. In results you get 1 of Vile Mercy with 400 gearscore. For crafting required Arcana skill with level 50 or higher.
Rewards:
0.50