III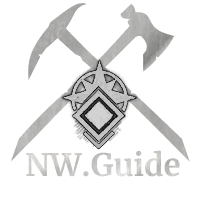 Balance of Time

410
Gear
Score
1.3
Critical Damage Multiplier
32.0
Block Stamina Damage
"Dedication to a craft is only as valuable as your ability to step away from it."
Bind On Equip
Named Item
Scales with
Dexterity 65%, Strength 90%
4.2
Weight


Can be crafted
Item Balance of Time can be crafted on Forge tier III. You need 14 of Steel Ingot, 8 of Rugged Leather, 3 of Lumber, 4 of Gold Ingot, 4 of Voidmetal. In results you get 1 of Balance of Time with 410 gearscore. For crafting required Weaponsmithing skill with level 50 or higher.
Rewards:
0.50