V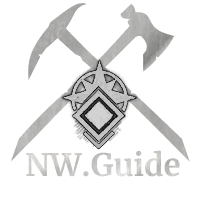 Isabella's Rapier

607
Gear
Score
1.4
Critical Damage Multiplier
28.0
Block Stamina Damage
Taken from the Corrupted Queen herself. You feel it tug at your sanity.
Bind On Pickup
Named Item
Scales with
Dexterity 90%, Intelligence 65%
4.0
Weight


Can be crafted
Item Isabella's Rapier can be crafted on Forge tier II. You need 2000 of Mutator Materia, 5000 of Tempest Materia. In results you get 1 of Isabella's Rapier with 607 gearscore. For crafting required Weaponsmithing skill with level 1 or higher.