III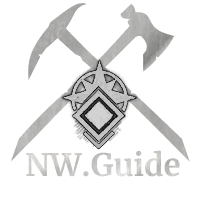 Corrupted Remnant

400
Gear
Score
1.4
Critical Damage Multiplier
26.0
Block Stamina Damage
"After the breach closed, this axe is all that remained. The corruption upon it appears to sing as you wield it."
Bind On Equip
Named Item
Scales with
Dexterity 65%, Strength 90%
3.6
Weight


Can be crafted
Item Corrupted Remnant can be crafted on Forge tier III. You need 14 of Steel Ingot, 8 of Rugged Leather, 3 of Lumber, 4 of Gold Ingot, 4 of Voidmetal. In results you get 1 of Corrupted Remnant with 400 gearscore. For crafting required Engineering skill with level 50 or higher.
Rewards:
0.50