V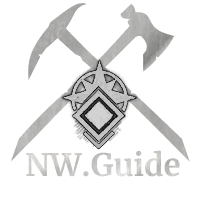 Maker's Mark

585
Gear
Score
1.4
Critical Damage Multiplier
30.0
Block Stamina Damage
"As he put the finishing touches on the blade he knew his mark was out there, waiting to be hunted."
Bind On Equip
Named Item
Scales with
Dexterity 65%, Strength 90%
3.6
Weight


Can be crafted
Item Maker's Mark can be crafted on Forge tier V. You need 14 of Asmodeum, 8 of Runic Leather, 3 of Glittering Ebony, 1 of Embossed Wrapping, 4 of Cinnabar, 2 of Scarhide, 1 of Cut Pristine Amber. In results you get 1 of Maker's Mark with 585 gearscore. For crafting required Engineering skill with level 188 or higher.
Rewards:
3.00