IV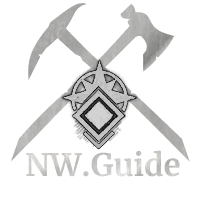 Tempestuous Poetry

495
Gear
Score
1.15
Critical Damage Multiplier
53.0
Block Stamina Damage
"She whispers like an ocean storm."
Bind On Equip
Named Item
Scales with
Strength 90%, Intelligence 65%
12.0
Weight


Can be crafted
Item Tempestuous Poetry can be crafted on Workshop tier IV. You need 20 of Starmetal Ingot, 15 of Wyrdwood Planks, 5 of Layered Leather, 4 of Platinum Ingot, 4 of Azurite Chunk, 2 of Shifthide, 1 of Cut Pristine Aquamarine. In results you get 1 of Tempestuous Poetry with 495 gearscore. For crafting required Engineering skill with level 100 or higher.