V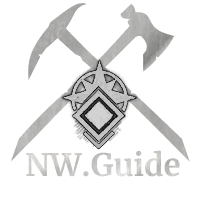 Troublemaker 9000
Blunderbuss, Named
Legendary

600
Gear
Score
1.15
Critical Damage Multiplier
56.0
Block Stamina Damage
"A true warrior would have immediately asked about the little, red lever on the side of the gun."
Bind On Pickup
Named Item
Scales with
Strength 90%, Intelligence 65%
13.4
Weight


Can be crafted
Item Troublemaker 9000 can be crafted on Workshop tier V. You need 20 of Asmodeum, 15 of Glittering Ebony, 5 of Runic Leather, 1 of Intricate Firearm Lock, 1 of Advanced Loading Mechanism, 4 of Cinnabar, 2 of Scarhide. In results you get 1 of Troublemaker 9000 with 600 gearscore. For crafting required Engineering skill with level 200 or higher.