IV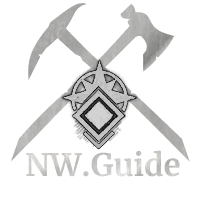 Troublemaker

490
Gear
Score
1.15
Critical Damage Multiplier
53.0
Block Stamina Damage
"Some people make trouble, some people solve trouble. This does both."
Bind On Equip
Named Item
Scales with
Strength 90%, Intelligence 65%
12.0
Weight


Can be crafted
Item Troublemaker can be crafted on Workshop tier IV. You need 20 of Starmetal Ingot, 15 of Wyrdwood Planks, 5 of Layered Leather, 4 of Platinum Ingot, 4 of Blessed Crucible, 2 of Brightscale Hide. In results you get 1 of Troublemaker with 490 gearscore. For crafting required Engineering skill with level 100 or higher.