V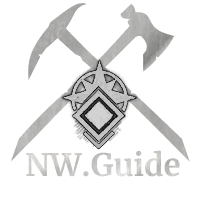 Icebarrel of the Ranger

600
Gear
Score
1.15
Critical Damage Multiplier
56.0
Block Stamina Damage

Winter Convergence 2022
Any bullets exiting this barrel will be promptly chilled by the ice around it.
Bind On Pickup
Scales with
Strength 90%, Intelligence 65%
7.0
Weight


Can be crafted
Item Icebarrel of the Ranger can be crafted on Workshop tier V. You need 14 of Asmodeum, 14 of Glittering Ebony, 6 of Runic Leather, 1 of Pattern: Icebarrel (GS600). In results you get 1 of Icebarrel of the Ranger with 600 gearscore. For crafting required Engineering skill with level 0 or higher.