IV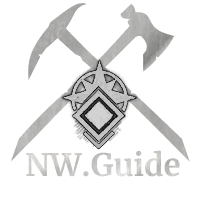 Tundra Warden's Rifle

495
Gear
Score
1.3
Critical Damage Multiplier
53.0
Block Stamina Damage
"Strange beasts lurk on the fringes of the tundra. You never know what you'll run into."
Bind On Pickup
Named Item
Scales with
Dexterity 90%, Intelligence 65%
10.6
Weight


Can be crafted
Item Tundra Warden's Rifle can be crafted on Workshop tier II. You need 700 of Depths Materia. In results you get 1 of Tundra Warden's Rifle with 495 gearscore. For crafting required Engineering skill with level 1 or higher.