III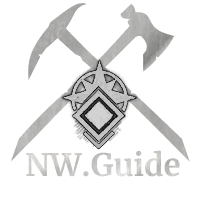 Last Light

400
Gear
Score
1.3
Critical Damage Multiplier
44.0
Block Stamina Damage
"The world changes when the sun dips below the horizon. Things that sleep during the day begin to lurk at night. Carry this weapon with you so that you might see the sun rise again."
Bind On Equip
Named Item
Scales with
Dexterity 90%, Strength 65%
9.6
Weight


Can be crafted
Item Last Light can be crafted on Forge tier III. You need 20 of Steel Ingot, 15 of Lumber, 5 of Rugged Leather, 4 of Gold Ingot, 4 of Voidmetal. In results you get 1 of Last Light with 400 gearscore. For crafting required Engineering skill with level 50 or higher.
Rewards:
0.50