IV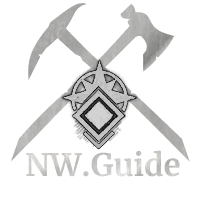 Powerful Human Coating
PVE only: Apply to currently drawn weapon. Gives +13% damage against Humans. Lasts for 35 minutes or upon unequip, whichever comes first. Only one Coating may be applied to a weapon at a time. Coatings stack with Weapon Traits.
Can be crafted at:
Arcane Repository Tier 4
0.5
Weight


Can be crafted
Item Powerful Human Coating can be crafted on Arcane Repository tier IV. You need 1 of Animal Eye, 1 of Void Pitcher, 1 of Toadpot, 1 of Oil. In results you get 1 of Powerful Human Coating with 400 gearscore. For crafting required Arcana skill with level 108 or higher.

Quest reward