III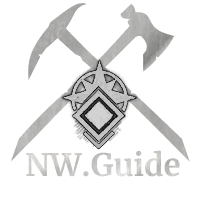 Basic Fishing Gathering Trophy
+3500 Fishing Luck.

A trophy that inspires you when angling for various aquatic creatures. Only works when placed in your home.
1.0
Weight

Grant effect:
housingrollbonusfishingt2

Can be crafted
Item Basic Fishing Gathering Trophy can be crafted on Workshop tier IV. You need 25 of Wyrdwood Planks, 20 of Starmetal Ingot, 1 of Oak Stain, 1 of Taxidermied Blue-blooded Barb, 1 of Minor Fishing Gathering Trophy. In results you get 1 of Basic Fishing Gathering Trophy with null gearscore. For crafting required Furnishing skill with level 150 or higher.