V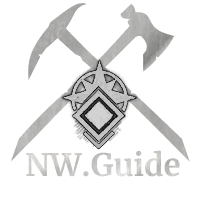 Major Loot Luck Trophy
Large bonus to Luck when picking up loot and opening chests.

A trophy that inspires you a lot when collecting the spoils of combat. Only works when placed in your home.
1.0
Weight

Grant effect:

Can be crafted
Item Major Loot Luck Trophy can be crafted on Workshop tier V. You need 25 of Ironwood Planks, 20 of Orichalcum Ingot, 1 of Mahogany Stain, 1 of Loaded Dice, 1 of Basic Loot Luck Trophy. In results you get 1 of Major Loot Luck Trophy with null gearscore. For crafting required Furnishing skill with level 200 or higher.