III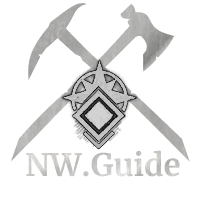 Legion Storage Chest
A chest that grants access to your storage, and increases your storage by 800 weight when placed in your home. This is the most solid and sturdy chest you have ever seen.
Item unlocks via recipe:

Schematic: Legion Storage Chest
Bonus Weight Storage:
800

1.0
Weight


Can be crafted
Item Legion Storage Chest can be crafted on Workshop tier IV. You need 30 of Wyrdwood Planks, 15 of Starmetal Ingot, 1 of Oak Stain, 1 of Greater Rune of Holding. In results you get 1 of Legion Storage Chest with null gearscore. For crafting required Furnishing skill with level 114 or higher.