IV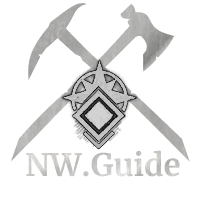 Jade Dining Table
This solid jade table weighs over twelve hundred pounds. You should probably keep your cool, because this baby is unflippable.
Item unlocks via recipe:

Schematic: Jade Dining Table
1.0
Weight


Can be crafted
Item Jade Dining Table can be crafted on Workshop tier V. You need 35 of Ironwood Planks, 10 of Orichalcum Ingot, 2 of Mahogany Stain. In results you get 1 of Jade Dining Table with null gearscore. For crafting required Furnishing skill with level 184 or higher.