IV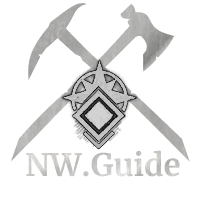 Powerful Regeneration Potion
Restores 160 health +0.7% of your max health and 2.5 Mana per second for 10 seconds.
Can be crafted at:
Arcane Repository Tier 2
0.5
Weight

Grant effect:
Superior Health Regeneration
Provides a large amount of health and mana over time

Can be crafted
Item Powerful Regeneration Potion can be crafted on Arcane Repository tier II. You need 1 of Powerful Alkahest, 1 of Sporebloom Fruit, 1 of Spinecap, 1 of Bumbleblossom. In results you get 1 of Powerful Regeneration Potion with 400 gearscore. For crafting required Arcana skill with level 103 or higher.