V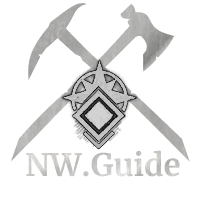 Sclerite Hollow
Blunderbuss, Named
Legendary

625
Gear
Score
1.15
Critical Damage Multiplier
56.0
Block Stamina Damage
Elite Trial

Crafted from the coarse hide and ivory of Shah Neshen and quenched in his acid.
Bind On Pickup
Named Item
Scales with
Strength 90%, Intelligence 65%
7.0
Weight


Can be crafted
Item Sclerite Hollow can be crafted on Workshop tier II. You need 1000 of Sandwurm Materia. In results you get 1 of Sclerite Hollow with 625 gearscore. For crafting required Engineering skill with level 1 or higher.
Rewards:
3.00