IV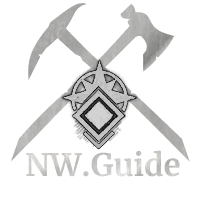 Powerful Blight Tincture
Fully remove the Blight Affliction and gain major resistance to it for a short time.
Can be crafted at:
Arcane Repository Tier 3, Camp Tier 3
0.5
Weight

Grant effect:

Superior Blight Absorption
Reduces Blight Affliction buildup by a large amount.

Can be crafted
Item Powerful Blight Tincture can be crafted on Arcane Repository tier IV, on Camp tier III. You need 1 of Animal Viscera, 1 of Twistcap Spiral, 1 of Water. In results you get 1 of Powerful Blight Tincture with 400 gearscore. For crafting required Arcana skill with level 100 or higher.

Quest reward